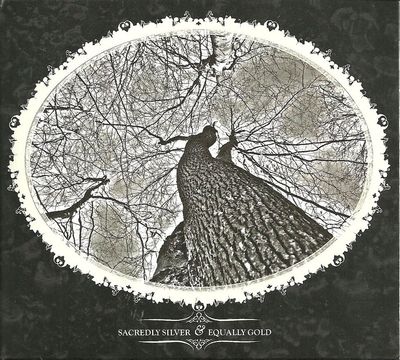 we're very pleased to announce the release of the album sacredly silver and equally gold. subtitled a sidereal tribute to coil, this is a three cd, 47 track compilation featuring tracks and artists inspired by coil. here you'll also find a version of the logos track sidereal, from our third album shamania.
the tracks featured here range from coil covers to coil remixes to original music (logos' contribution being in the latter category). herewith the full list of artists appearing on this release (in alphabetical order): 3 z 13, 6 9 n&f, adam stalker, amnertia, basajaun, chibre, concrete/field, cubop, electric sewer age, falling feathers, the far queue, gerechtigkeits liga, human nihil, kalte rippchen, k makiri, kinder von nos, kristus kut, logos, loopool, luke lund, luna-soa, mesonoxian, noah nine, nos, the plague doctors, the psychogeographical commission, raskol'nikov, secret killer of names, shark egg blues, syphillis sauna, technicolour yawn, testing vault, tsidmz, zk. full details of all bands and tracks can be found here.
please note that this release is limited to 300 copies, so if you want one you'd best get it quickly - you can order it from the elseproduct site here. there may or may not also be a digital release in the future; we're not sure yet.
a note on the logos track that appears here: throughout much of the mixing of our shamania album, sidereal ran to over 20 minutes in length. we created a much shorter mix - at 13'40" - for inclusion on the sacredly silver... compilation, but due to time constraints on that album it had to be edited down a little. when finalising shamania we decided we prefered the 13'40" mix and ended up including that one on shamania instead of the long one. serendipitously, the album's subtitle 'a sidereal tribute to coil' had already been decided upon, but not announced, before we submitted our track. we had originally planned to submit another track entirely, as an exclusive to this release - and not one you'll have heard before - titled the bones go last, which, rarely for a logos track, features vocals. unfortunately we were unable to get a mix we were happy with in time for the submission deadline. this track will surface at one point or another, in the future, as and when we can get it to sound as good as it sounds in our heads...